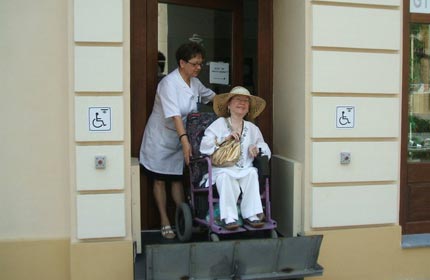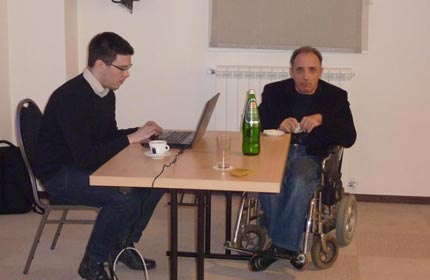 Advocacy
Nothing about us without us!
From the beginning of its work Center for Independent Living adopted this famous phrase of world disability movement, based on the principle of direct participation of persons with disabilities.
The active involvement of persons with disabilities in the ongoing elaboration of a convention on the rights of persons with disabilities has proved to be an excellent example of how the principle of full participation can be put into practice and how it can contribute to the development of truly inclusive societies, in which all voices are heard and persons with disabilities can help shape a better world for all.
As an organisation working on advocacy for human rights of persons with disabilities Center is trying to have an impact on disability policy and to include actively persons with disabilities in decisions making process.
Center directly advocate for the rights of people with disabilitie in several ways: through its
publishing activities
, working on
concrete projects
, and through presentations of its approaches and suggestions to decision makers on national and local level. That results in direct involvement in legislative process. Center works on developing cooperation with other organisations of persons with disabilities in Serbia regarding common presentation and advocating for common ideas.
Working within European Network of Independent Living, Disabled Peoples' International and at UN Convention for Rights and Dignity of People with Disabilities, Center for Independent Living spread its advocacy activities on international level.