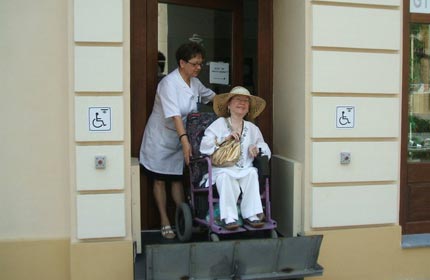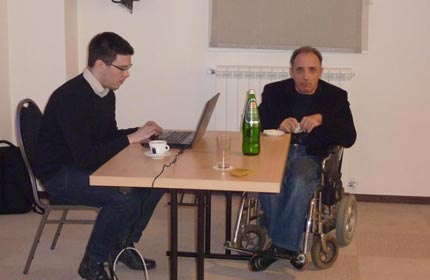 Organizational development
The directions of further actions of the Center
The aim of the Center for Independent Living Serbia is to develop own capacity including development of its network branches and associates on commonly adopted principles and values of philosophy of independent living and social approach to persons with disability.
Further activities will be based on the following: dedication, human rights respect, innovation, partnership, tolerance and professionalism.
The Center will organise its work in three directions, which will enable the realisation of five programmee aims:
How to get to goals realization?
In our future advocacy for the realization of the rights of persons with disabilities, we want to plead for implementing the philosophy of independent living and social approach to disability based on the protection of human rights of persons with
Advocating these principles, we will develop our capacities to become the Resource Center in disability policy creation
Through our own model of education, in compliance with the social approach and experience in handing down knowledge, its team of trainers – persons with disabilities, is planning to continue its work on awareness raising on the rights of persons with disabilities and challenges with which persons with disabilities are facing every day
New programs for education and the study of new skills, is one of the paths we see for empowering persons with disabilities and our role in all the decision-making processes influencing our lives
Conducted in practice and sysemized knowledge for organizing the new support service for people with disabilities – PA Service, as well as the experience in organizing and managipg this service, will serve us for further researching and testing new types of support and services which will help us, as persons with disabilities, provide as biger control as possible over our lives.
We want to establish coalitions, cooperation and partnership with different organizations and institutions at the local levels, at the level of Serbia and at the international level because we know that we are one of the stakeholders in the coalition, and that we can achieve the best results only by working together. This means conducting activities but also joining others in their demands.