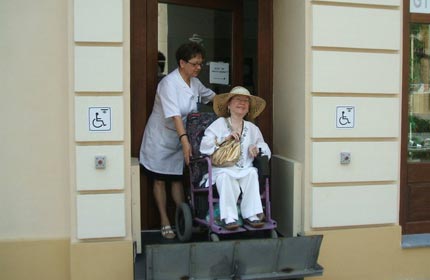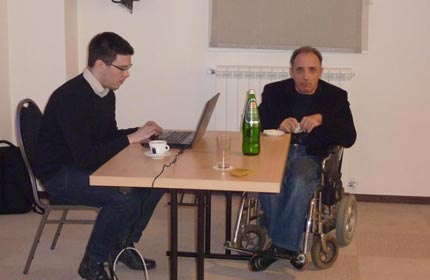 Influence on attitudes and policy towards persons with disabilities The Center has contributed significantly to changing the approach of decision-makers, as well as the public, towards persons with disabilities in Serbia. These people have been decreasingly viewed on as passive receivers of other people's care and charity, and are regarded as active, equal citizens for which society must provide equal possibilities for full participation in all spheres of social life, in order for them to realize their human rights, develop their full potentials and give their contributions to society.
Decision-makers recognize the Center as the respectable partner whose expertise and resources should be used for the benefit of all persons with disabilities and community. The Center has managed to find partners and allies in the decision-making organs, as well as in the civil society, in expert circles, the media, at University.
In the Autumn of 2001, the Center raised the initiative for the SRY to support the initiative of Mexico in UN General Assembly for starting the work on adopting the Convention on rights of persons with disabilities. This initiative was accepted and since 2003, Damjan Tatic, MA, Secretary General, as the expert of Serbia and Montenegro, has participated in the work of the Ad Hoc Committee Work Group that has been preparing the Convention draft.
In the Summer of 2002, during the negotiations on the draft of Constitutional Chart of Serbia and Montenegro, the Center sent a proposal for discrimination based on disability to be explicitly prohibited by the highest legal act of the State Union. At the beginning of 2003 the parliaments of Serbia, Montenegro and SRY, adopted the Chart on minority and human rights of Serbia and Montenegro, which forbids discrimination based on physical and intellectual disability by Paragraph 3, Article 3, which is the first time for the rights of persons with disabilities to be mentioned in the highest constitutional document of our country.
In December 2005 Strategy for Development of Social Care System has been adopted.
In April 2006 National Assembly of Republic of Serbia adopted the Law on Antidiscrimination based on Disability, as well as changes and addings to Law on Urban Planning.